Many people, these days, want to deliver applications in containers. But what about those mature tools you rely on? Can they be containerized and still thrive? Join Central INdiana Linux User Group (CINLUG) as Uyuni/SUSE Manager Product Manager Don Vosburg updates us on a real life journey to containers — where he shares some "whys" and "hows" of doing just that. On Wednesday, December 6th at 18:30 EST you will get a live glimpse of a containerized Uyuni server, and have the opportunity to ask questions.
To celebrate another awesome CINLUG year, we're getting festive: bring some food to share & enjoy while Don talks. It will be a fellowship!
CINLUG thanks Moser Consulting for hosting our meetings at their facility at 6220 Castleway West Drive, Indianapolis, IN 46250. (There will be a phone number at the entrance to call to be let into the building.) The meeting will be simultaneously broadcast over Jitsi Meet for those who cannot attend in person. (Though in-person attendance is encouraged — especially this month for our holiday party.)
CINLUG meetings are the 1st Wednesday of every month. Please be sure to block that night off in your calendar to keep it available and subscribe to our announce mailing list to be kept informed of upcoming topics!
---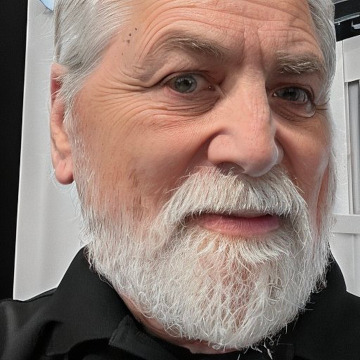 Don Vosburg has been in the IT industry for over 30 years in a wide variety of roles. Don's experiences as a system administrator, architect, presenter, and product manager are augmented by industry certifications from SUSE, Red Hat, Cisco, and others.
For nearly 20 years, he has been at SUSE, which fits well with his passion for open source software. Don's real-world Linux experience spans a broad set of platforms, hypervisors, and clouds. As a the product manager for SUSE Manager, Don is SUSE's point person for systems management in North America. He is a key member of the roadmap planning and use-case testing teams, and a committed member of the Uyuni project community.
He has been married to his wife Diane for 40 years, and enjoys telling stories about his four sons and six grandchildren. He lives in Anderson, Indiana, where he works from home.